The name Schweizerischer Niederlaufhund can be translated into English as the 'Small Swiss Hound.' This is a representation of the dog breed's country of origin. They were first bred in Switzerland in the beginning of the twentieth century. They are descended from the Schweizer Laufhund, although they are a smaller breed. They were bred to have short legs and a compact body so that they could be used for hunting in small areas. This way, they could catch game which the Schweizer Laufhund didn't have access to because of its size.
Schweizerischer Niederlaufhund dogs are most noted for their short legs and small body. They average a height of between 35 and 43 centimetres. Female Schweizerischer Niederlaufhunds tend to be even smaller than that.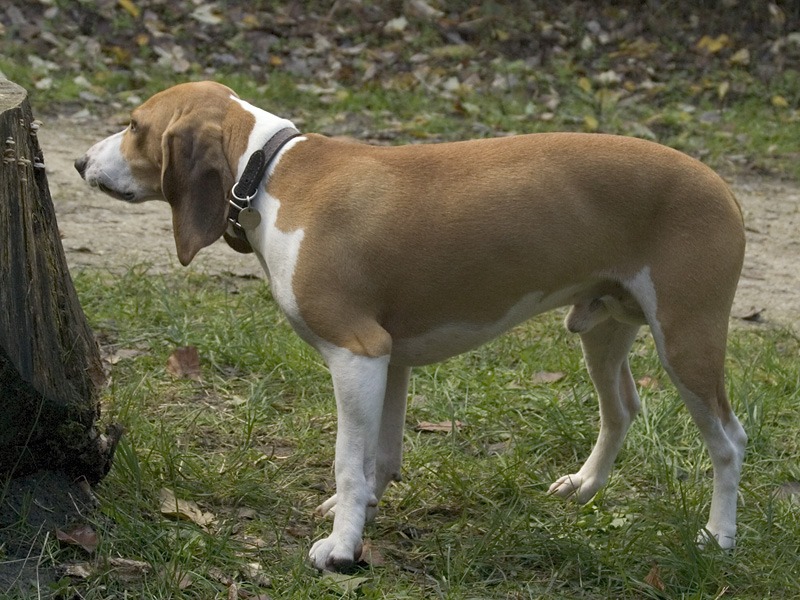 There are actually four different varieties of Schweizerischer Niederlaufhund, all of which are in the same breed. The Small Bernese Hound is perhaps the best known type of Schweizerischer Niederlaufhund. It can either have a smooth coat with short hair or a coarse coat with a beard on the face. The Small Jura Hound variety has a smooth coat. They tend to have tan and black markings on their face just above their eyes. The Small Lucerne Hound variety is white with specks of black or grey in the coat. The Small Schwyz Hound has a smooth coat that is white in colour that often has red or yellow patches. Most of the difference between the varieties of Schweizerischer Niederlaufhund has to do with coat colour.
Was this post helpful?
Let us know if you liked the post. That's the only way we can improve.