There's nothing quite like a cruise vacation. We're sure you'll agree, there's also nothing quite like getting a great deal! Some cruise trips can cost thousandsof dollars, even if you're only taking in a few destinations. The problem is, costs can escalate along the way.
Interested in learning about how to pay as little as $30 a day on last-minute discount cruises? Read on – as we have the full lowdown for you in our guide below.
Getting a last-minute deal
The most popular way to save money on cruise holidays is to find a fantastic deal at the last minute. Cruise operators will want to get as many slots booked by the time they set sail. Therefore, if you can hang on until the last possible minute, you could save hundreds of dollars.
Ultimately, booking early is a fool's game. It's tempting to make sure you secure your place, and it makes sense if there's a really specific room or tour you're interested in. However, if neither of these issues bothers you, hold out for last-minute discount cruises.
But where are the best avenues for these savings? Let's get straight to the point.
Cruise comparison sites
Even cruise vacations are comparable online these days. Use sites such as Vacations to Go and Cruise Sheet to compare deals, and to find sneaky opportunities you might not notice in wider brochures.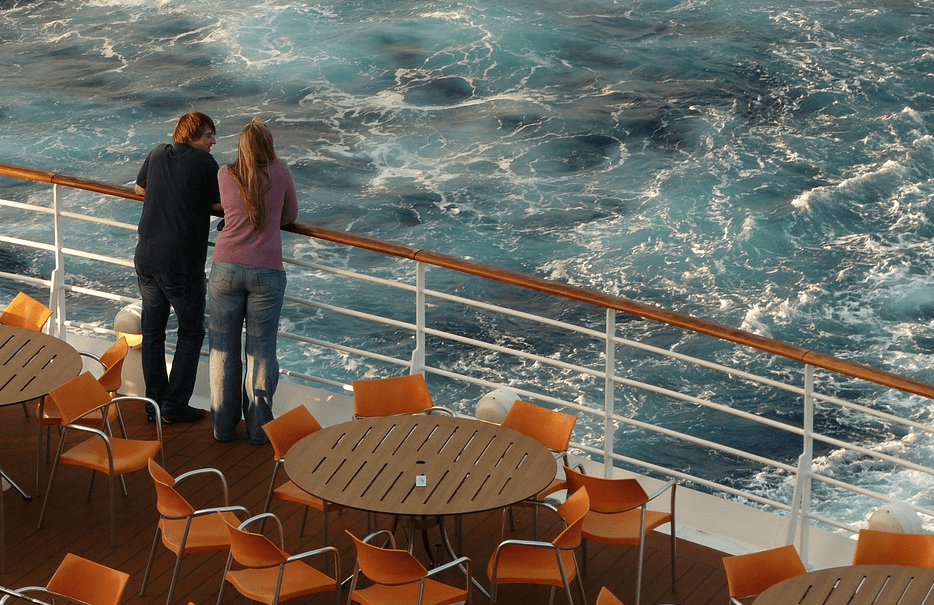 Go social
Social media is a fantastic outlet for deals and offers which otherwise fly under the radar. Big cruise companies like to treat their followers for their ongoing loyalty. Therefore, if you connect with these touring companies and brands through Facebook, Twitter, and Instagram, it's likely you'll find a fantastic last-minute deal. Do make sure they come from official, verified accounts, however. Sadly, there are a lot of scams out there.
Ask a travel representative
While travel reps are obviously going to want to sell tickets for their biggest, most expensive holidays, they're obliged to help you find a good deal. Just say the word, and providing you're booking in at the last minute, they will know the tricks of the trade in finding you sneaky deals. Not pleased with the deals you've been given by one operator? You don't have to be loyal. Shop around!
The golden rule – know your window
Finally, let's talk about that golden window of opportunity. 'Last minute' doesn't have to mean literally the last hour or so before booking. Generally, you'll start to see prices go down within 90 days of a cruise going ahead. Follow the channels suggested above by this time, and you may pay as little as $30 per day on last minute discount cruises.
Don't be afraid to reach out for a great deal. Don't leap to the first package you're offered! Certainly never be too proud to wait for a fantastic offer to pop up. You could save hundreds on an amazing vacation.
Was this post helpful?
Let us know if you liked the post. That's the only way we can improve.