Caribbean cruises are incredible. Sailing through tropical climes is a wonderful way to take some time out – and there are some truly wild and wonderful places for you to visit through thousands of cruise tours each year. But do you necessarily have to pay extra to get access to the best sites, sounds, smells, and sunshine? Probably not.
You may already be thinking about heading down to the Caribbean for a cruise pretty soon. But what if you're restricted in terms of cash? You're going to want to know where you can go for your money. What islands can you visit on a cheap Caribbean cruise package? Let's take a look.
1. Jamaica
Jamaica has over fifty beautiful beaches, some of the most popular spots are Doctor's Cave Beach, and also Treasure Beach.
Fun fact: In 1962, Jamaica was the first Caribbean country to gain independence from the United Kingdom.
An essential stop for any cruise lover, Jamaica has a unique and one of a kind culture which will only leave you wanting more. With its miles of breath-taking white sand beaches and a host of water activities available, this island easily makes it into our top five. Be sure to take a dive in the Blue Lagoon, or sample some of its world famous jerk chicken, but whatever you do, be sure to add Jamaica to the top of your bucket list
Top tourist destinations
Negril Beach & the Negril Cliffs
Martha Brae River
Dunn's River Falls
Blue and John Crow Mountains
Port Antonio
Doctor's Cave Beach
Blue Hole, Ocho Rios
Rose Hall Great House
Rio Grande River
Black River Safari Boat Tour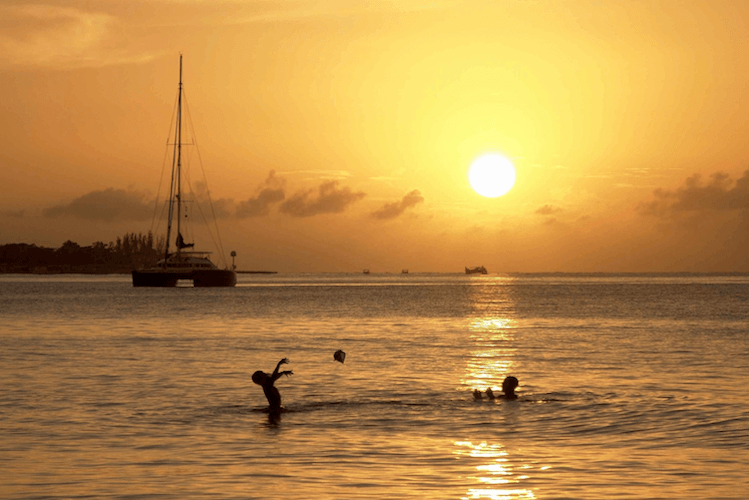 Our livelife.guide top tips
Tap water is safe to drink
US Dollars are widely accepted
May – Nov is the best time to visit
Remember your insect repellent
2. Barbados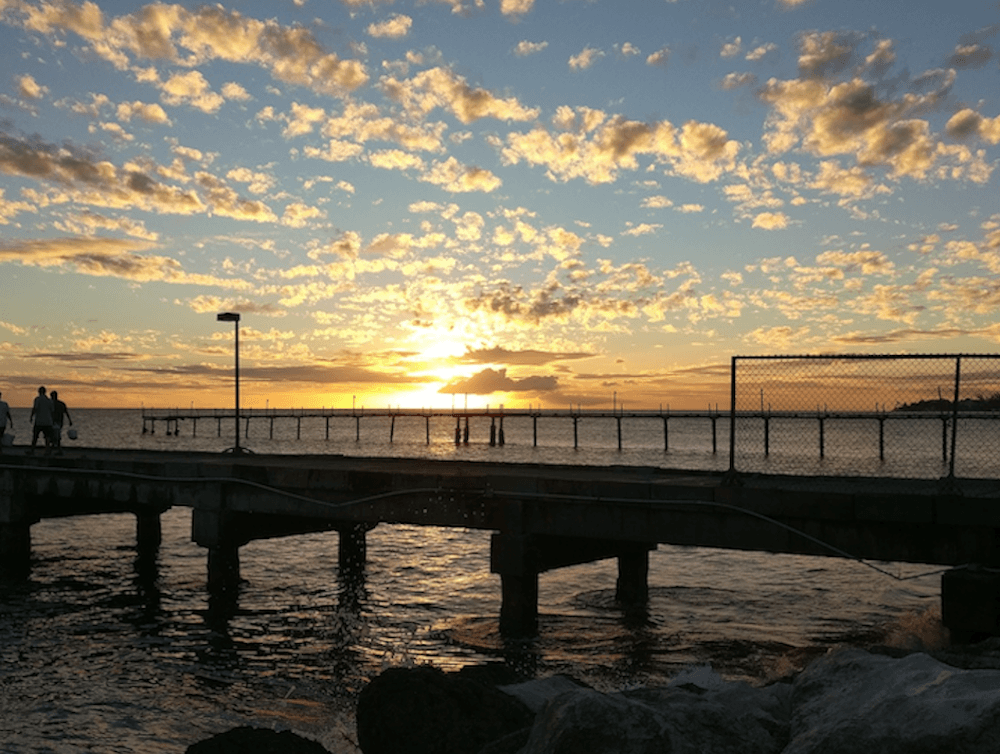 Situated on the east coast of the island, Bathsheba is the home of a small community of fishermen and their families.
Fun fact: Bridgetown (the capital of Barbados) and its Garrison is a UNESCO World Heritage Site.
Barbados is probably one of the first islands people think of when the Caribbean is mentioned. Many cheap packages will take you to the capital Bridgetown, where you can pause your cruise journey and take in the local sights and sounds. The city itself provides cruise vacationers with the chance to sample Barbados' colorful culture, with scores of amazing landmarks and an unbeatably friendly atmosphere. Don't just stop at the capital – travel further inland and take it all in!
Top tourist destinations
Carlisle Bay
Downtown Bridgetown
Bathsheba Bay
Animal Flower Cave
St. Nicholas Abbey
Crane Beach
Barbados Wildlife Reserve
Friday Fish Fry, Oistins
Farley Hill National Park
St. Lawrence Gap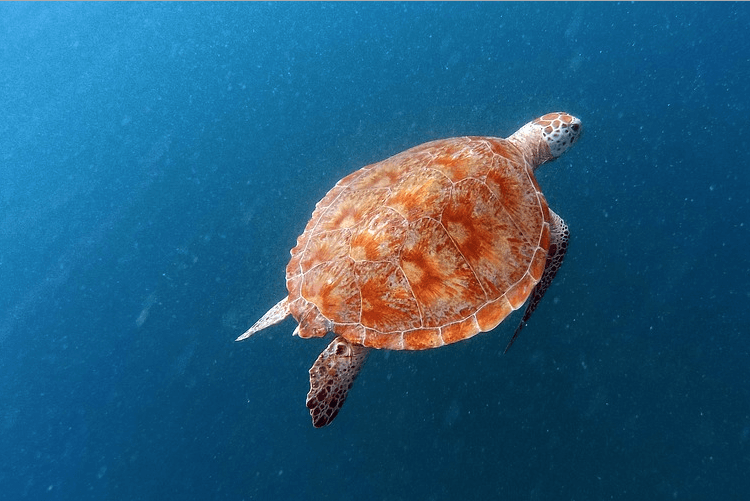 Our livelife.guide top tips
Museums are a must, and reasonably priced
Friendly and welcoming locals
Snorkelling is s must do when visiting
Bajan Dollar is fixed at $2 for every $1USD
3. The Dominican Republic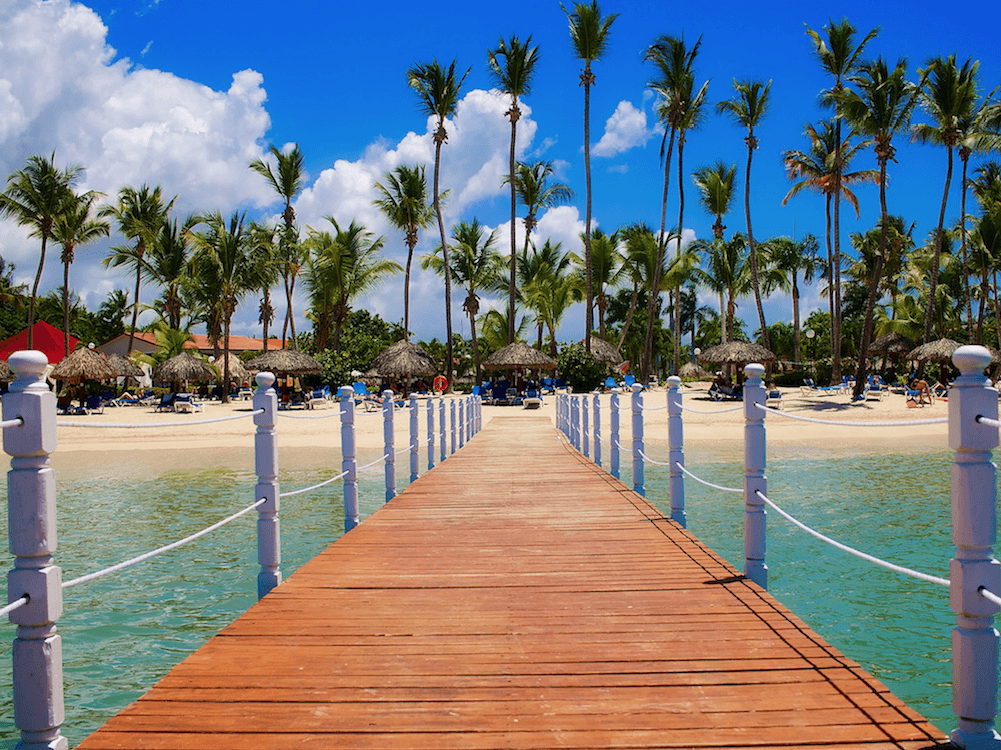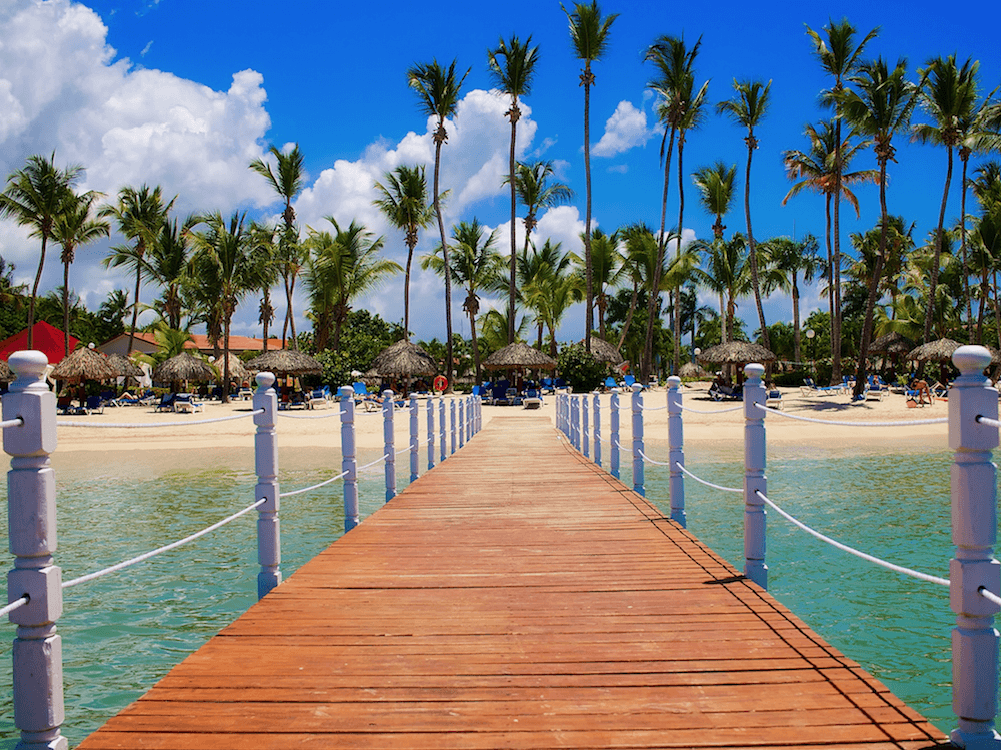 This geographically diverse island has stunning beaches, desert scrublands, as well as breathtaking mountain scenery.
Fun fact: With bustling cities such as Punta Cana and Santo Domingo on the island, this is one of the busiest Caribbean islands.
Another popular spot for most Caribbean cruise trips, the Dominican Republic is well-known for being very affordable. That's not just in terms of local cuisine and fare when you get there – but in terms of accommodation and travel in general. You'll get access to all the wonderful sun, sea and sand you'd find in Barbados, but if money is tight, you'll love it all the more. Prices here are among the cheapest in the region. Take a good look around!
Top tourist destinations
Santo Domingo
Punta Cana
Playa Dorada
Cabarate
Las Galeras
Cabarete's Kite Beach
Samaná Bay
Las Terrenas
Bahia de Las Aguilas
Isla Saona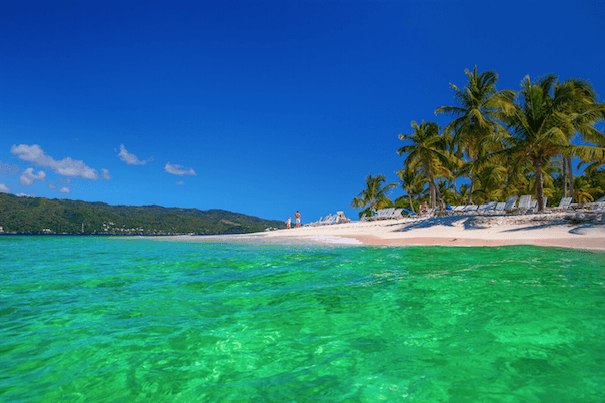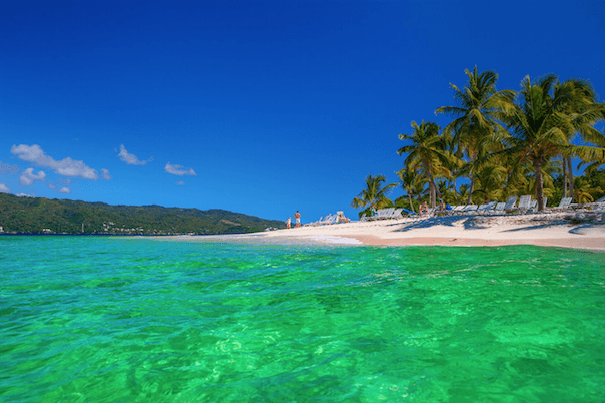 Our livelife.guide top tips
Not all beaches have lifeguards on duty
Restaurants add a 10% service charge
Drink bottled water only
You'll get better deals using the local currency
4. Cozumel
Famed for its scuba diving, this geographically diverse island has stunning beaches, desert scrublands, and breathtaking mountain scenery.
Fun fact: Cozumel was first settled by the Maya between 300 – 900 AC
Cozumel is a popular island destination on many cheap Caribbean cruise packages. It's well-known for its scorching temperatures and for its incredible history. Cozumel's rich heritage dates back to the Mayan era. Tourism is huge here, with the coastline being perfect for watersports and other tourist activities. Hop off your cruise to go swimming with dolphins, to try your hand at windsurfing, or to take in the local waters via submarine.
Top tourist destinations
Palancar Reef
Cozumel's Beaches
San Miguel de Cozumel
Cozumel´s National Marine Park
San Gervasio
The Island Museum
Punta Sur Eco Beach Park
Discover Mexico Cozumel Park
Stingray Beach
Celarain Lighthouse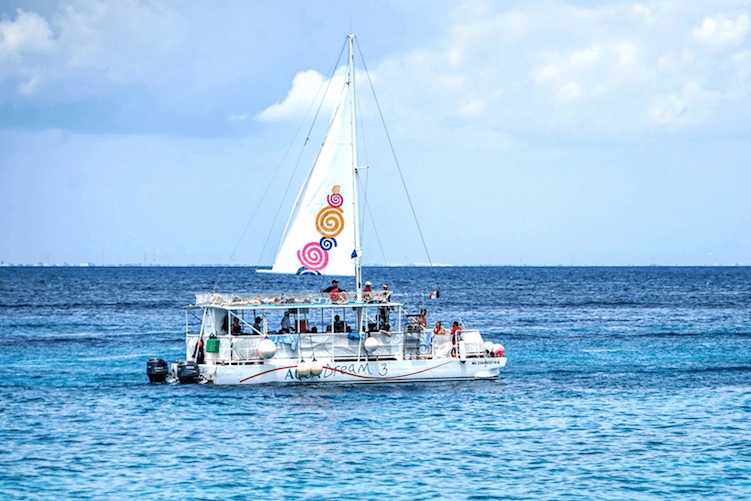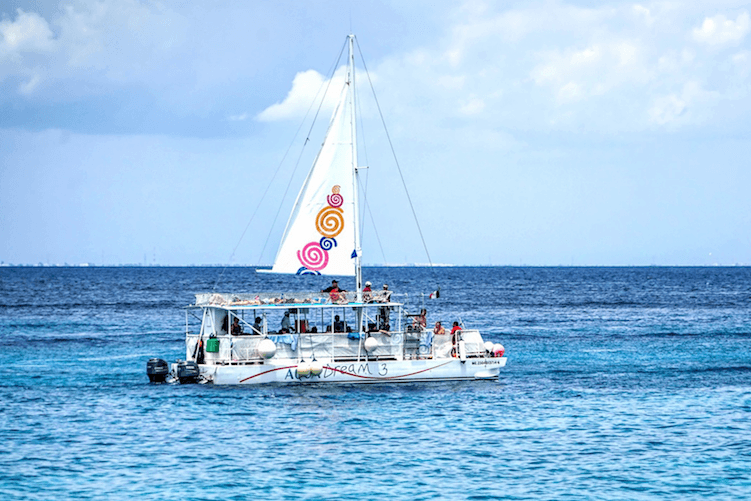 Our livelife.guide top tips
Swim on the south side of the island
Wear water shoes to avoid coral fragments
Rafael Melgar Avenue is a must
Pay in pesos, to get a better deal
5. Antigua and Barbuda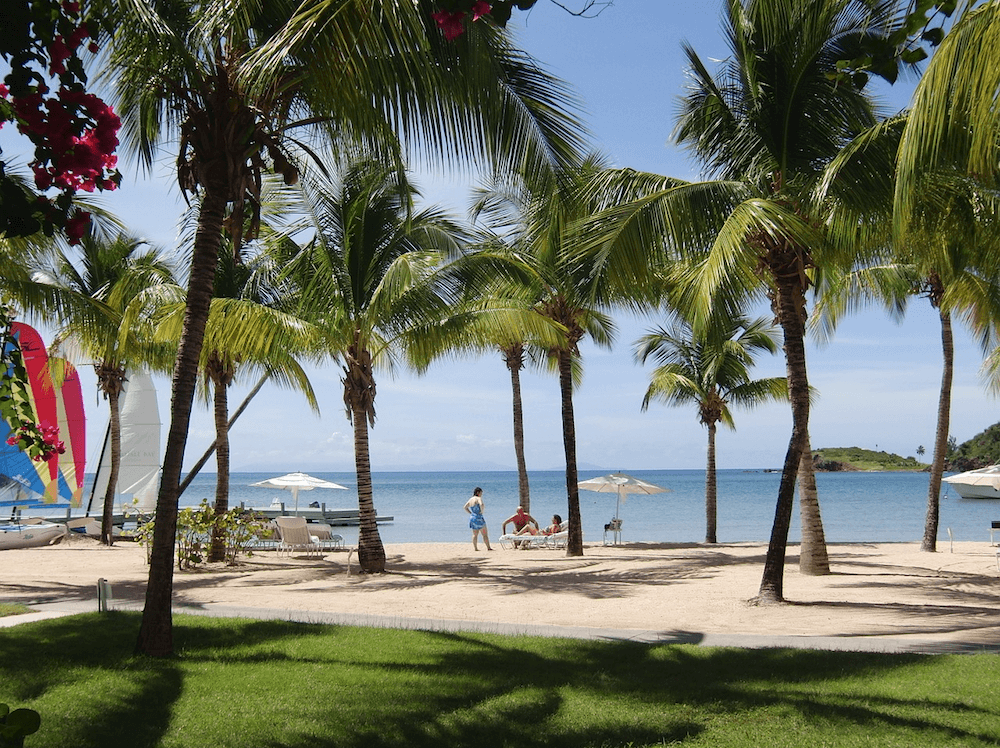 You'll also likely find plenty of great deals for you to land at Antigua or Barbuda. The two islands are united as a joint vision of paradise, famous for their extensive coastline and for the beautiful waters encapsulating them. Whether you choose to step off your cruise to sample the bird sanctuary, to pitch up and soak up the sun, or to try your hand at one of the resort's many tropical adventure trails, it's likely you'll find something to do here without your budget being adversely affected.
Top tourist destinations
Half Moon Bay
Stingray City
17 Mile Beach
Nelson's Dockyard National Park
Dickenson Bay
St. John's
Devil's Bridge: Indian Town National Park
Museum of Antigua and Barbuda
Fig Tree Drive
Frigate Bird Sanctuary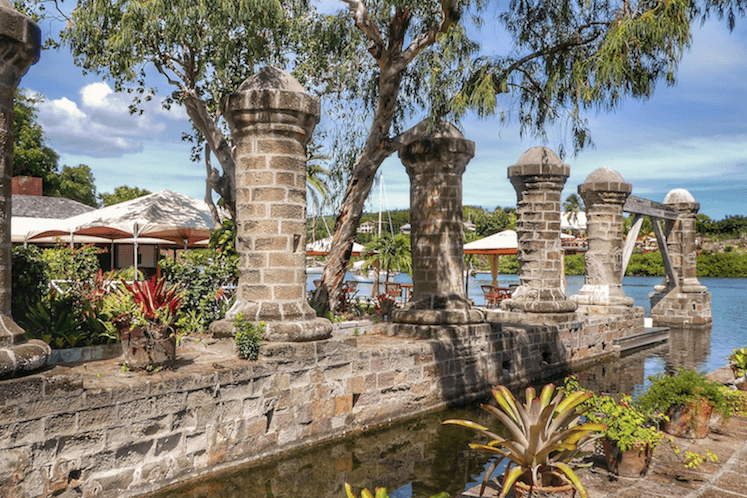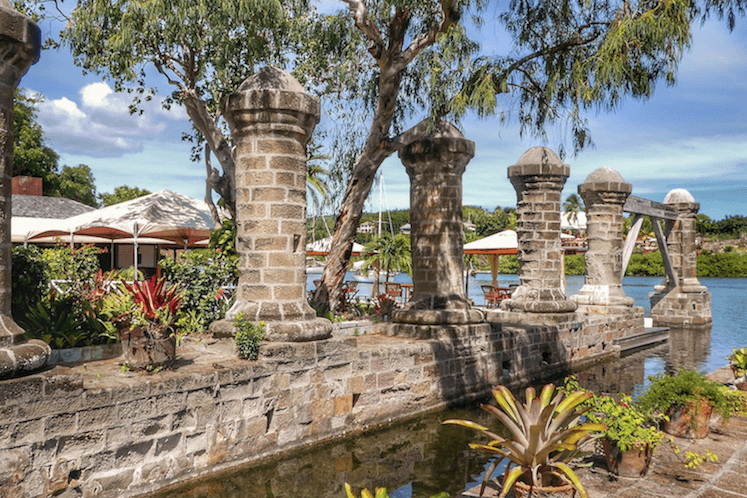 Our livelife.guide top tips
Temperatures are 25-30 all year round
365 beaches to choose from
Heritage Market is a wonderful local market
Best time to visit is Dec – April
Get Exploring!
These islands have so much to offer, and it's easy to see why the Caribbean remains one of the world's most popular tourist destinations. With their combination of tranquil beaches, beautiful wildlife and vibrant culture, there truly is something for everyone.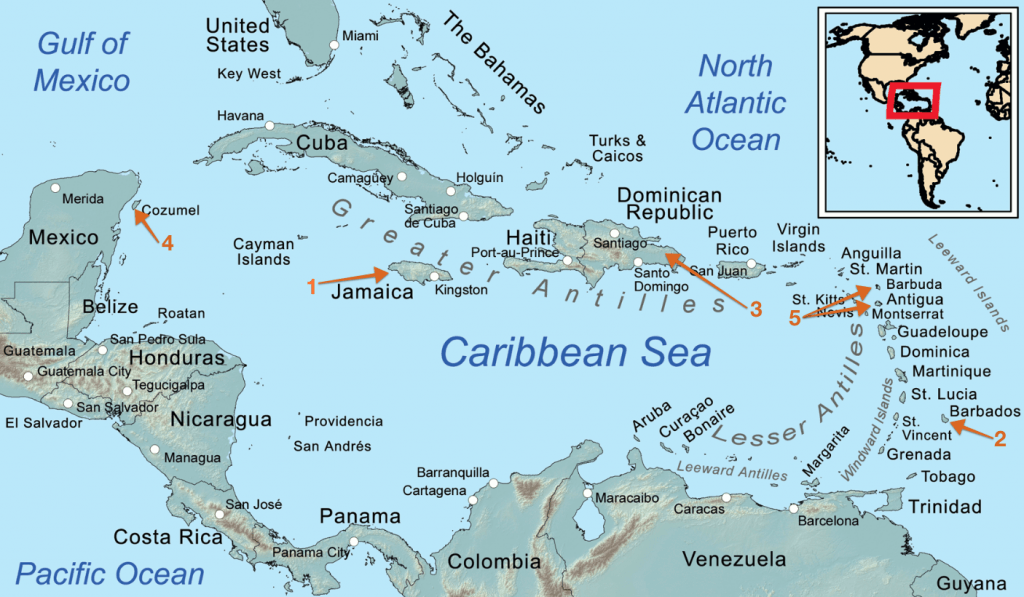 We could probably write a book or three on the fantastic islands you can visit on a cheap Caribbean cruise package. These are just some of our favorite spots to get you started. Take a look at some cheap tours and see what adventures lie in wait for you!
Was this post helpful?
Let us know if you liked the post. That's the only way we can improve.