When you arrive home after a hard day at work, the one thing you want to do is relax in a pleasant, welcoming environment. But have you organised your home to get the most of your relaxation or are there some spaces and decor that set your teeth a little on edge?
It's not very difficult to make your home more relaxing, providing a place to chill out with family and friends and make you fresh and ready for the fray the next working day. Try out some of these tips to see how you can make a real difference to the comfort of your living spaces.
Reorganize your spaces
If you're like most people, you'll have picked up all sorts of bits and pieces, furniture, ornaments, books and the like, and maybe wonder why some of your rooms seem to be very cluttered. It's worse in small spaces so if you want to free up some areas to create a warm and welcoming place to relax then consider some serious decluttering.
Examine what you don't use and be ruthless. Sure, you'll want to keep things that are of sentimental value but look again at your furniture. Do you need everything? Freeing up space is one of the simplest ways of making your home a more relaxing environment.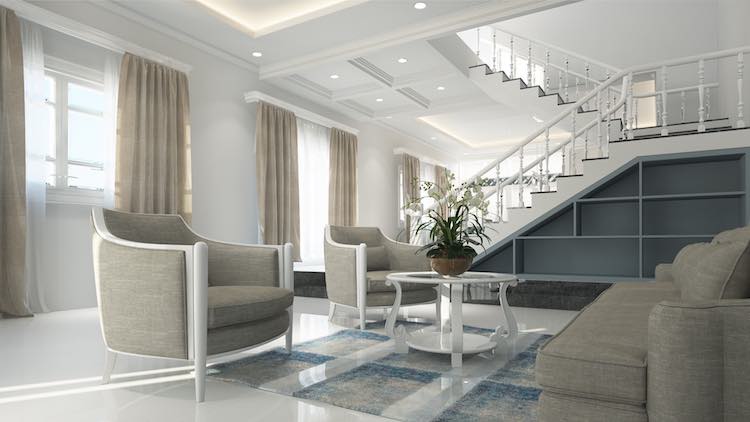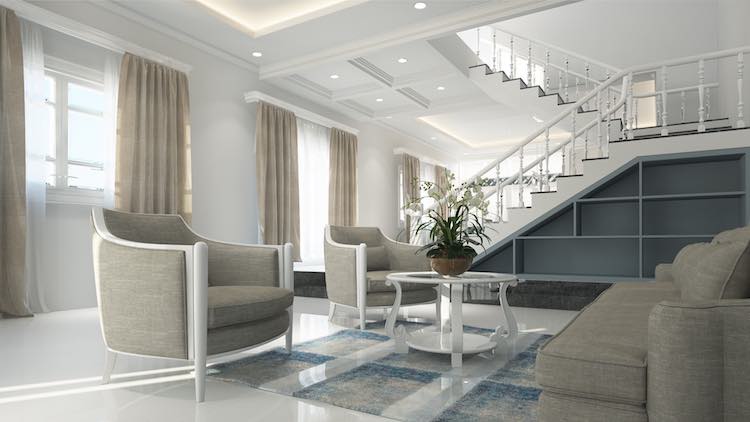 Clear up piles of old magazines and papers that are often left lying around and either take items for recycling or make a donation of unwanted furniture and objects to a charity shop. Someone somewhere will appreciate them.
Choose a neutral color scheme
Vibrant colors such as red and orange are all very well, but too much of them won't help you to relax. The best color schemes for aiding a sense of relaxation are gentle pastels and the hues found in nature. Look to mix a range of blues, greens and yellows to echo the natural world and provide a feeling of peace and tranquillity.
Be inventive with your lighting
Dark rooms with shadows aren't very inviting, so it's worth planning your lighting carefully. A row of spots could illuminate pictures or photographs on the walls, and recessed lighting will give you an uncluttered and streamlined ambience to your rooms. Using a dimmer switch, especially if you have fittings that can be controlled remotely, allows you to set your lighting according to mood. Take some time to experiment with positioning overhead fittings, and wall-mounted and free-standing lights, so you achieve exactly the atmosphere you want.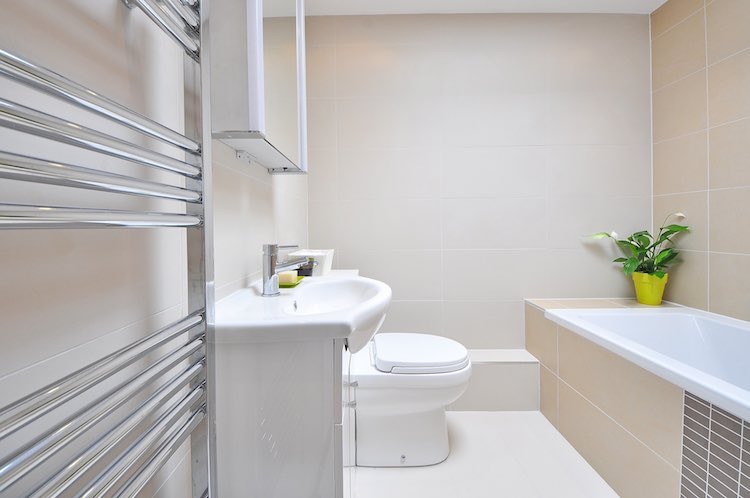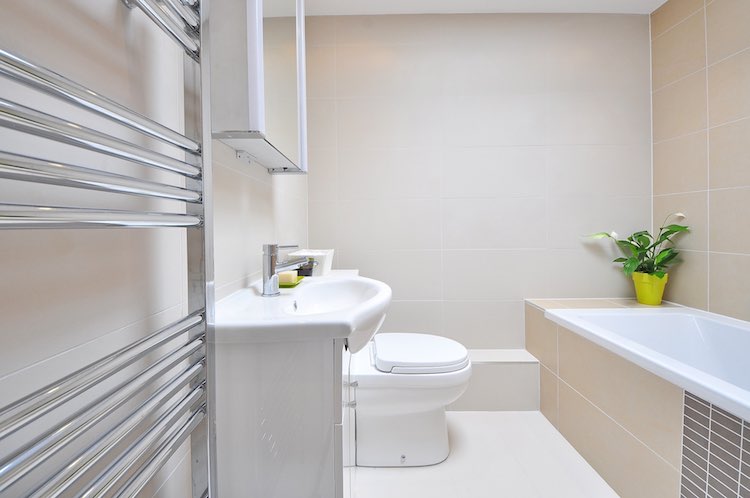 Also, consider the use of natural light and how you can let it in and control it effectively. Curtains and blinds are often the default options, but it's worth exploring using window shutters that can be designed and constructed to fit practically any type of window. Easy to clean and maintain, you can also install ones with moveable slats giving additional control of your natural light.
Make your bathroom a sanctuary
Too often a bathroom is used for just a quick shower and teeth brushing before you dash off to work, but it can be one your home's most relaxing spaces. Make the lines of your bathroom clean and clear by having adequate storage space for all those towels, flannels, lotions and potions. Keep medicines locked away from the prying eyes of children and do a clear out of old makeup, toiletries and other cleaning and cleansing products.
Ask yourself: do you need all this? You can easily clear storage space and only store what you know you're going to use regularly.
You can make your bathroom light and airy with a relaxed color scheme by using shades of white, blues and greens, and with bathroom shutters you have the option to let in as much natural light as you want, or in colder months, close them to give yourself an extra layer of insulation. Stylish and practical, shutters are hardwearing and add to the cleanness of your bathroom lines.
Bring nature in
Houseplants make an attractive addition to any room, and the choice is enormous. Shrubs, bamboo, flowering plants like cyclamen, all give an extra natural feel to your spaces, giving out oxygen as well as helping to cleanse the air of toxins and are well worth the little time you need to look after them properly.
Plan your spaces
Creating a relaxed home is as much an art as a science, so plan your spaces to develop your home so that your comfort and well-being are prioritised.
Was this post helpful?
Let us know if you liked the post. That's the only way we can improve.