CyberGhost is unique among the VPNs we reviewed, because besides the standard edition there's also a completely free version that lets you get online anonymously without having to pay a penny. There are however some differences between the free and paid-for versions – for example the free one doesn't have very many servers around the world, which may be an issue if you need to use a server in a specific country. Also, note that the free service is ad-funded, so you will be subjected to adverts about other CyberGhost products.
The latest edition (CyberGhost 5) comes in 3 flavours: Free, Premium, and Premium Plus. Besides server locations (and speed), only the Premium Plus version gives you access on more than 1 device. More details and a comparison table can be found on their website.
Price
While the basic version of CyberGhost is free (with restrictions), they also offer two paid products which provide more features.
CyberGhost 5 Premium is £4.49 per month, £24.99 for 12 months, or £44.99 for 24 months.
CyberGhost 5 Premium Plus is £6.99 per month, £44.99 for 12 months, or £69.99 for 24 months.
The real difference between these are the protocols, the server locations, the bandwidth and the number of devices you can use. The Premium version supports only 1 device, while the Premium Plus support 5 (with no other discernible difference to the Premium version). At the time of writing, they are also offering a special one-off "Snowden Edition" which is great value at £9.99 prepaid for 1 year (but still limited to only 1 device).
Security & Protocols
All versions of CyberGhost use military grade 256-bit encryption, but in terms of protocols, all paid subscriptions offer OpenVPN, L2TP/IPSec and PPTP. The Free Service requires the CyberGhost OS X application which uses OpenVPN only (which is also generally regarded as one of the most secure).
Speed
For Premium customers there are no bandwidth restrictions, so you should be able to get the maximum possible on your home Internet connection. CyberGhost states that they try to provide 6 Mbps, but the free service is limited to a fairly slow 1 Mbps – this would be OK for web browsing but for anything more demanding (such as video streaming), it's not sufficient.
Servers / Locations
The free version allows you to choose from servers in only 15 countries, whereas the Premium and Premium Plus products give access to around 24 countries, as well as no adverts and more bandwidth. While 24 countries doesn't sound like that many in comparison to the other VPNs reviewed, all the major regions are covered and CyberGhost claims that there are no waiting times (i.e. to log on), which is not the case with the free service, especially likely during busy periods.
Ease of Use / Installation
The best way to use CyberGhost is to download the OS X application – installation is simply a case of dragging the CyberGhost icon into your applications folder (which also makes it easy to remove by simply deleting it).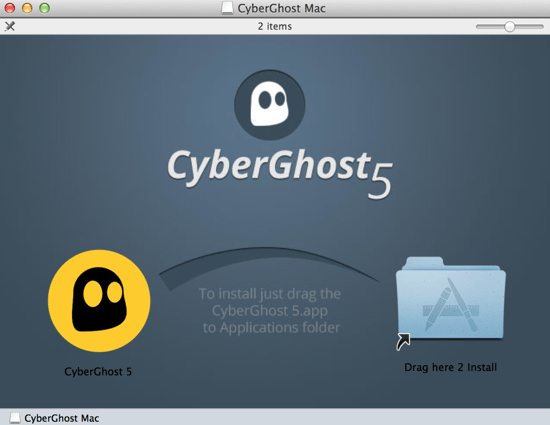 Using the application itself is very intuitive, as it's just a case of choosing a server location and connecting.
Finally, CyberGhost certainly offers a useful service for free – despite the limitations. And it's a recommended solution especially if you just want browsing access on a single device and don't intend to do anything more demanding. Upgrade to the paid versions and you'll get a lot more out of it, plus the ability to view Internet video without annoying pauses and interruptions caused by bandwidth limitations.
Was this post helpful?
Let us know if you liked the post. That's the only way we can improve.